Researching the Impact of
A multi-institution and interdisciplinary research programme to improve our understanding of the immediate, long-term, and wider impacts of attacks on healthcare on populations in contexts that have experienced armed conflict. Funded by the UK government.




Attacks against healthcare in armed conflict, including violence, access constraints, and insecurity, represent a major threat to health. In May 2016, the UN Security Council unanimously adopted
Resolution 2286
demanding an end to impunity for those responsible for attacks on healthcare and calling for respect for international law on the part of all warring parties. Gathering evidence about the attacks themselves has and continues to be crucial in raising awareness of this issue.
The impact of attacks against healthcare in armed conflict is an intractable and priority knowledge gap despite multiple initiatives that have improved data collection about these attacks. Better understanding could help promote the resilience of health programs, enable more effective mitigation measures, inform accountability mechanisms, and advance advocacy efforts.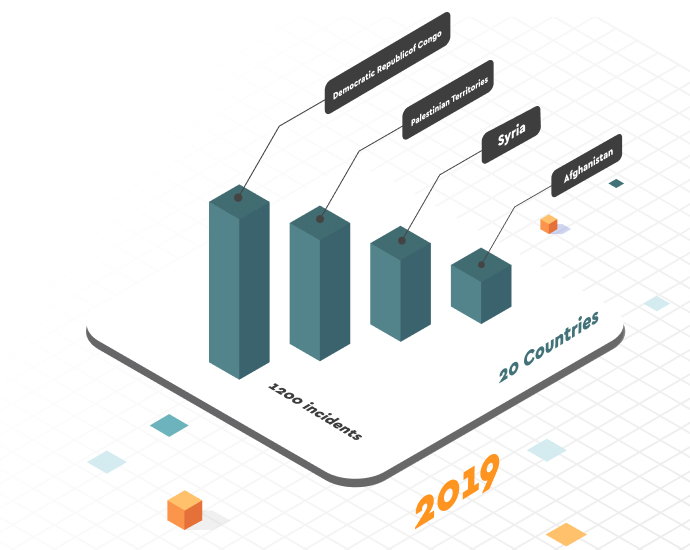 In 2019 there were at least 1,200 incidents of violence and threats to health workers, facilities, and transport in 20 countries. The contexts with the highest reported number of incidents are Democratic Republic of Congo, the occupied Palestinian Territories, Syria, and Afghanistan.
*SHCC Data 2019
The aim of the RIAH project is to contribute to the evidence base by capturing more fully the nature, frequency, and scale of attacks on healthcare in conflict and to improve the methodologies employed to measure the impact of the problem. Our approach is to build evidence over time by generating in-depth case studies in order to highlight the nature and scale of attacks, and to develop a narrative that illustrates the impact of attacks in compelling ways. In doing so we expect to enable policy and decision makers to make more informed policy and advocacy decisions to respond to and prevent attacks, and to help mitigate their effects.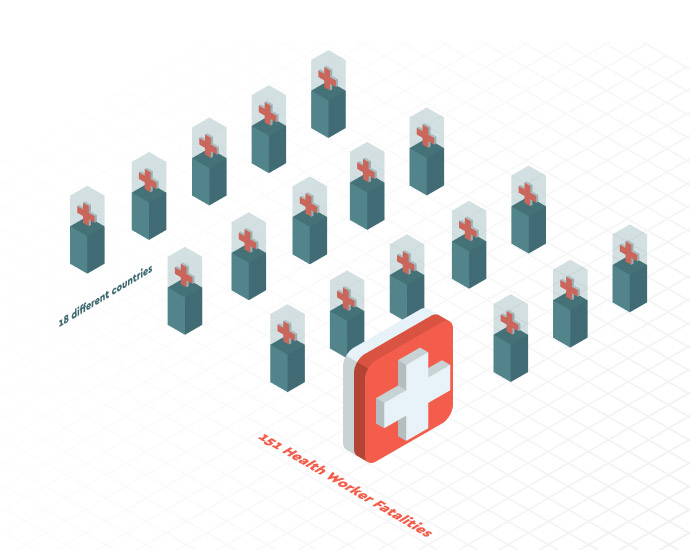 Incidents in 2019 resulted in the death of 151 Health Workers in 2019 in 18 different countries.
*SHCC Data 2019
Swipe Next Part
Consortium
Our group is comprised of leading academics and data experts. We are an interdisciplinary group of researchers including social scientists, epidemiologists, historians, and experts in international relations, global health and law.